Rescuers rushed to help a cat and her six kittens and were stunned to find that they are all polydactyl.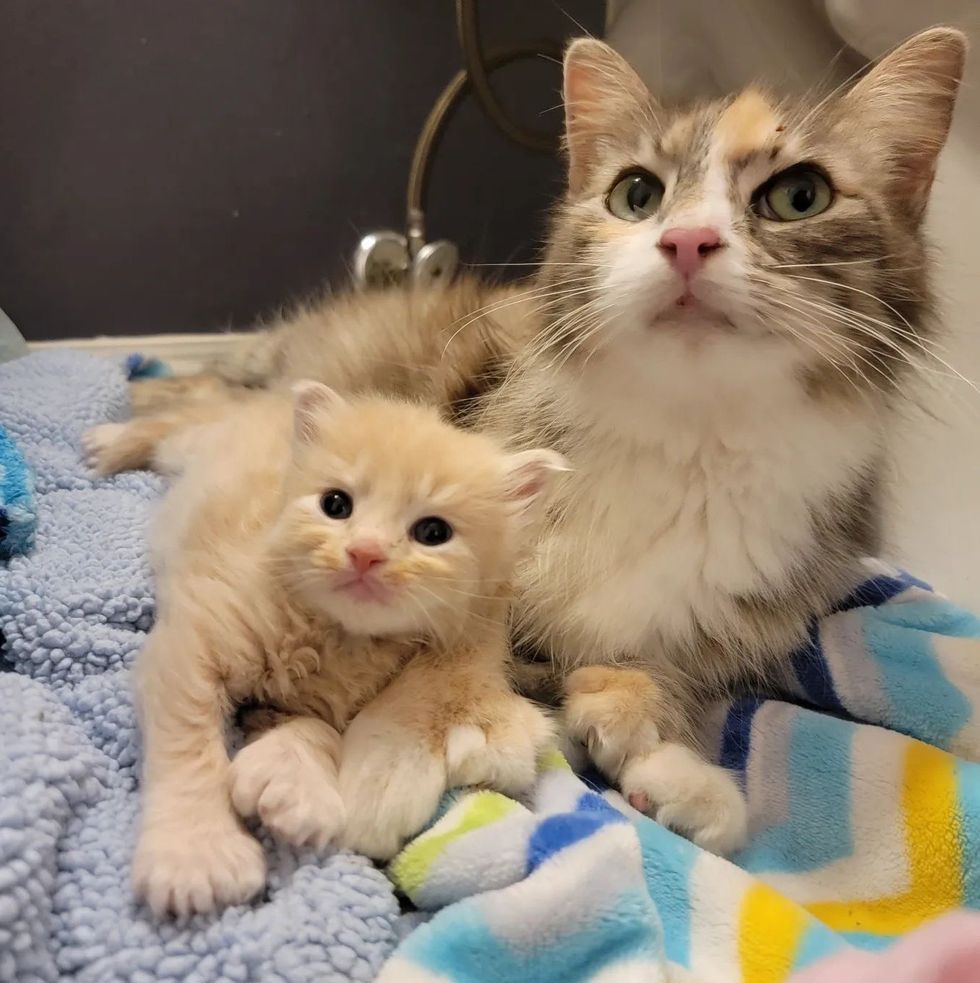 Andrea Christian
When Andrea Christian, a volunteer of St. Francis Society Animal Rescue, received a call about a litter of kittens needing help, she leapt into action. They came from a family who was having some difficult times and could no longer care for them.
Andrea made room for the incoming fosters, and her fellow rescuer, Sam, rushed to the location to pick them up. "Turned out the babies were only three weeks old and momma was super sweet," Andrea shared with Love Meow.
The surprise came when they realized that all of the kittens as well as their mom are polydactyl, with extra digits on their paws.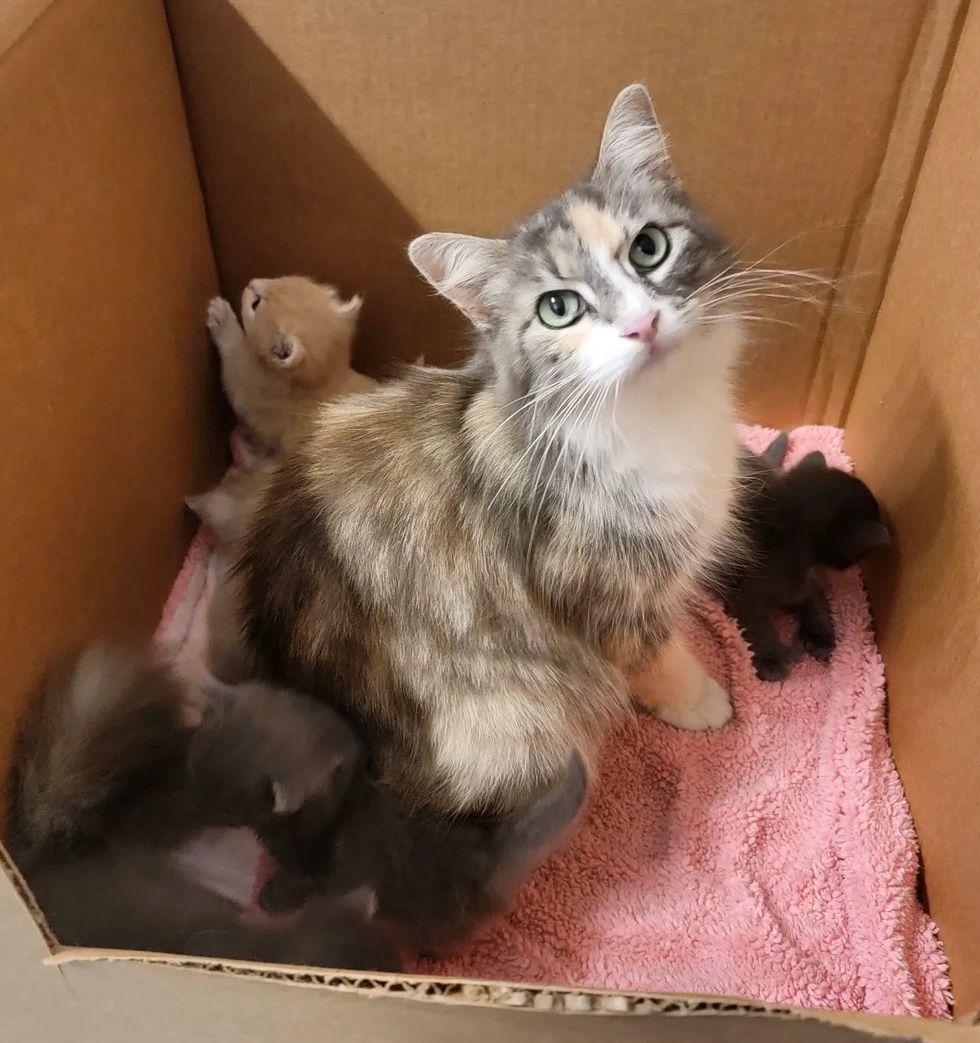 PolyAnna the cat momAndrea Christian
The family decided to surrender the cat mom, her six kittens and one older kitten from her previous litter. With the help of St. Francis Society Animal Rescue, the rest of their cats (four boys) are getting neutered and vetted so as to stop the cycle.
The cat mother was named PolyAnna, and she was loving and protective of her precious six from the start. She chose a box padded with blankets to be the nest for her kittens, so they would be safe in a comfortable enclosure.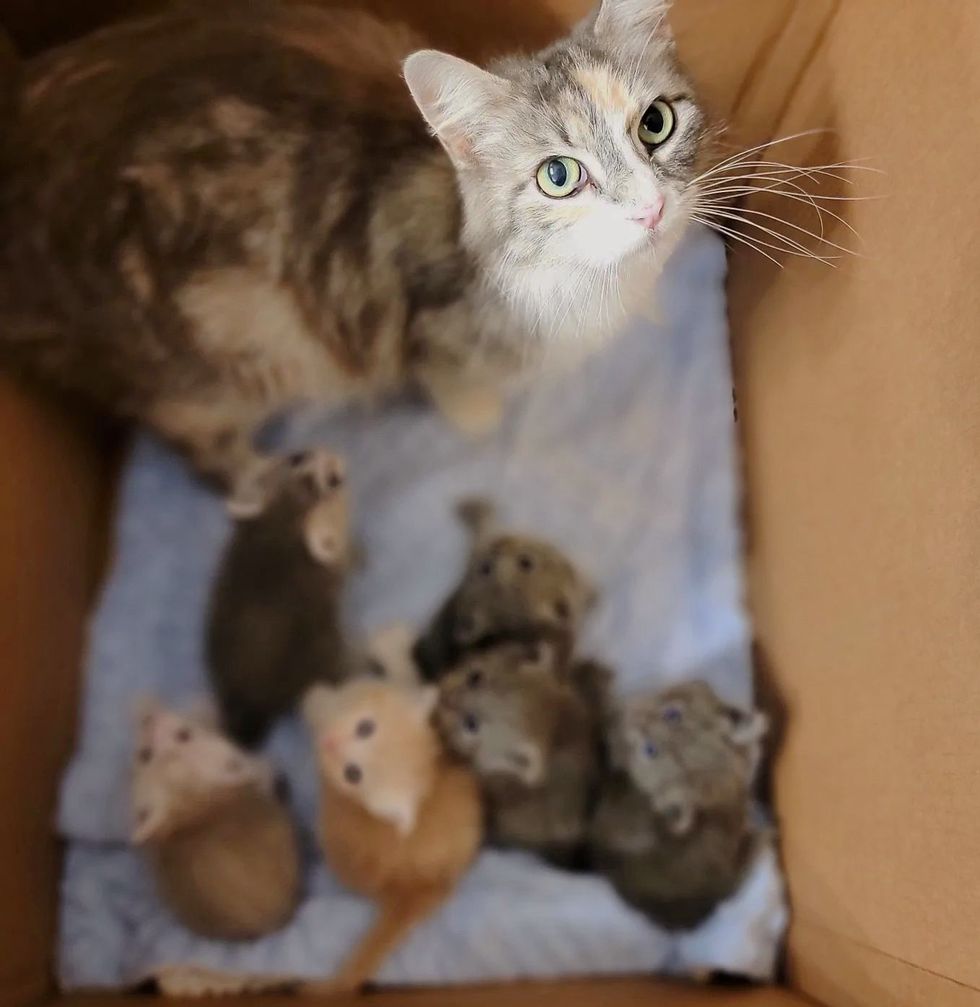 She and her kittens are all polydactylAndrea Christian
She spent most of her time with her kittens, nursing them, doting on them and keeping them immaculately clean.
When Andrea brought a plate of food to Mom in the nest one day, the kittens decided to give it a nibble. They were still too young to eat on their own, but they tried to imitate their mom, chomping on the food in a nose-dive fashion.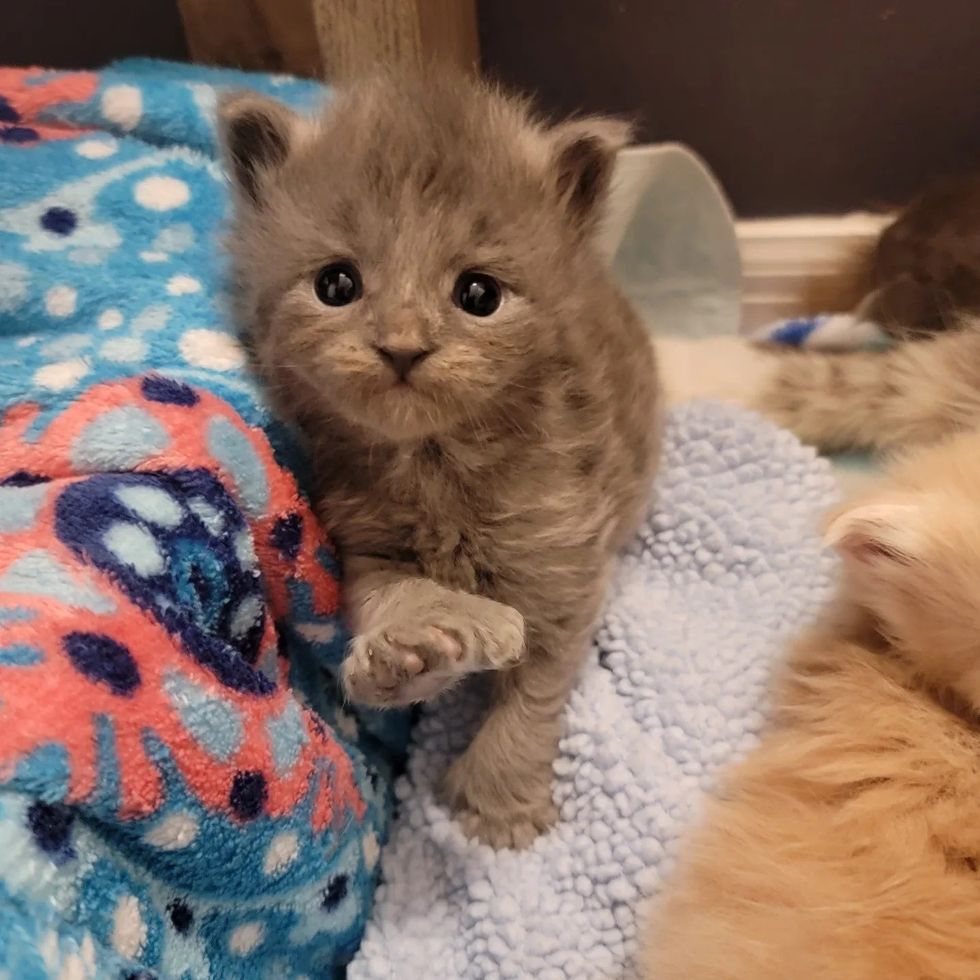 Andrea Christian
"They nose around and eat for a bit, and then she finishes the rest."
PolyAnna and her kittens (lovingly named Dolly Purrton, Dwayne 'the Rock', Hairy Styles, Leo DeCatrio, Ed/Eddy Sheeran, Charlie Purrth) all have extra digits on their paws, which make them look as if they were wearing mittens.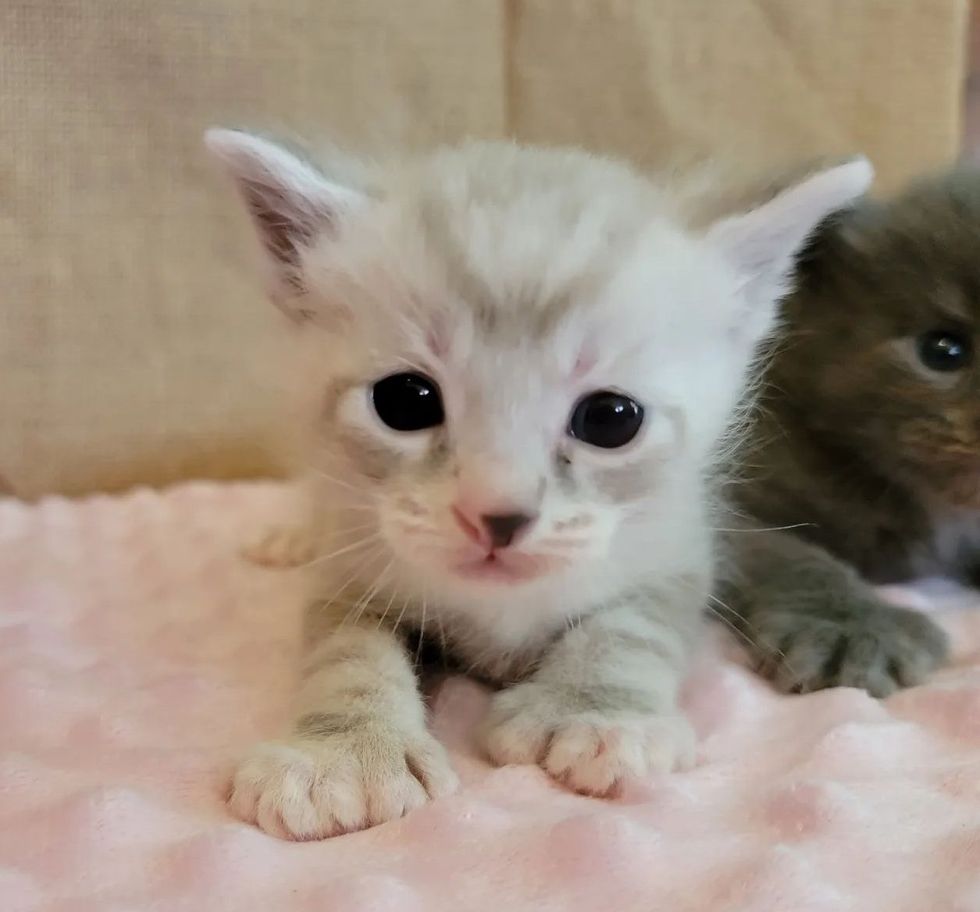 Andrea Christian
While one kitten has a normal toe count on both back paws, some of the littermates sport seven on each paw.
The kittens are getting bigger, more active and playful by the day, keeping their mom on her toes. With their newfound energy, they have figured out how to run, pounce and climb, and they wrestle each other with all their might.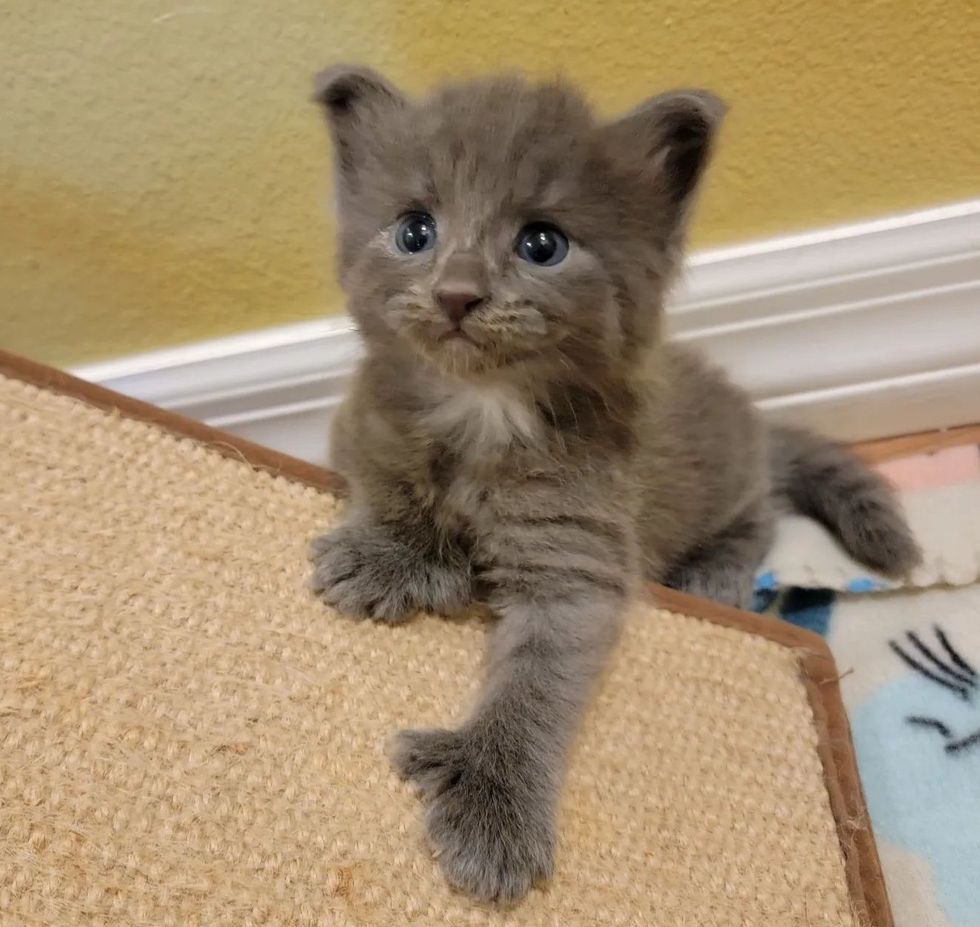 Andrea Christian
The buff kitten, the Rock, is a mama's boy who clings to PolyAnna and follows her everywhere around the room. He has many tricks to get his mom's attention, and goofing around is one of them.
"The Rock is momma's best friend. PolyAnna has the most gentle nature."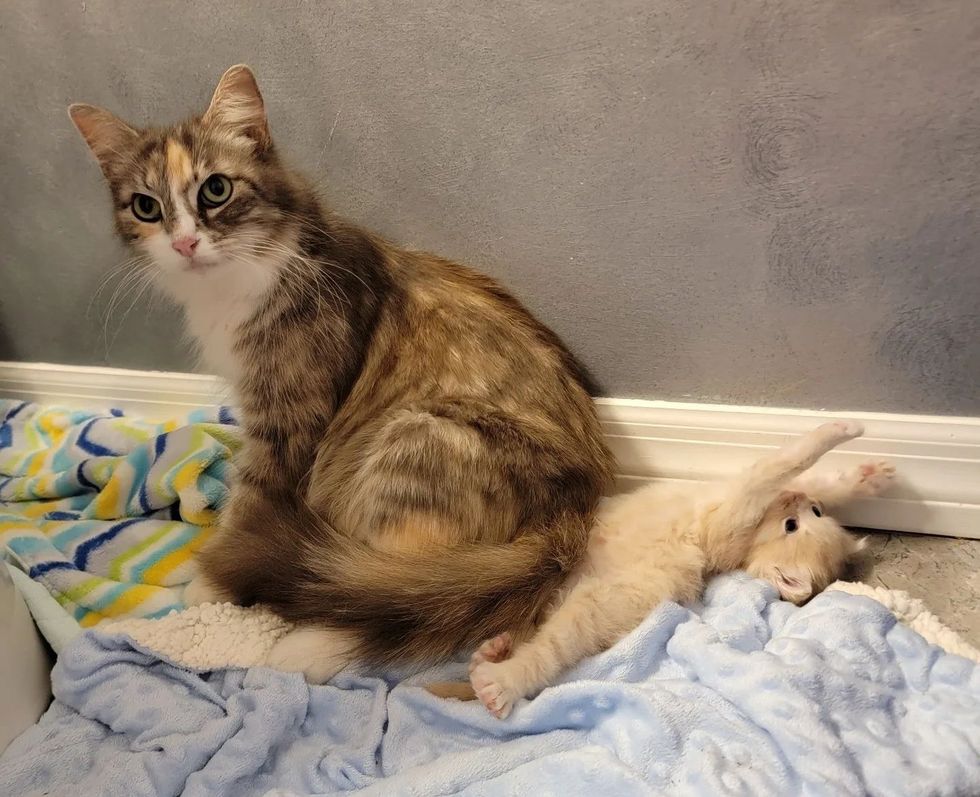 Mama PolyAnna and her kitten "The Rock"Andrea Christian
At five weeks old, the kittens will start weaning soon. PolyAnna is very patient and gentle with her demanding six, catering to their every whim.
She doesn't mind being swarmed by them all at once and is always sweet as can be.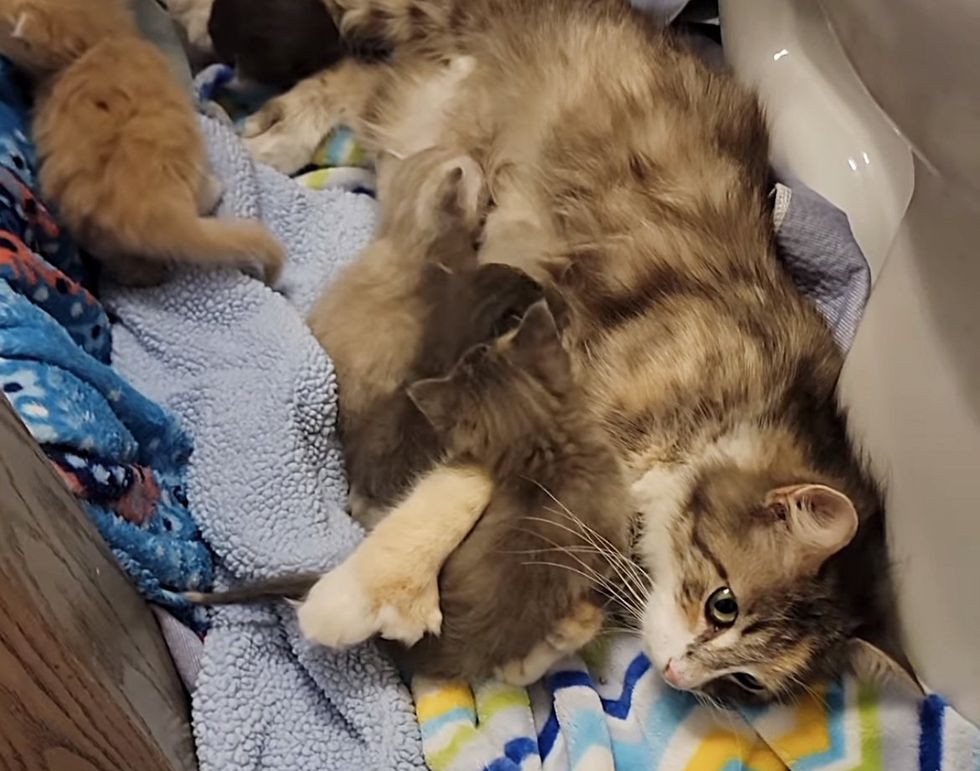 She is a wonderful cat motherAndrea Christian
The polydactyl family is thriving in foster care. When the kittens are big enough for adoption (in Tampa, FL), they will be spayed and neutered and start looking for their forever homes.
PolyAnna showers her babies with all the love she can supply.
Andrea Christian
After raising her last litter, PolyAnna will get to enjoy her life with a family that will love and pamper her endlessly.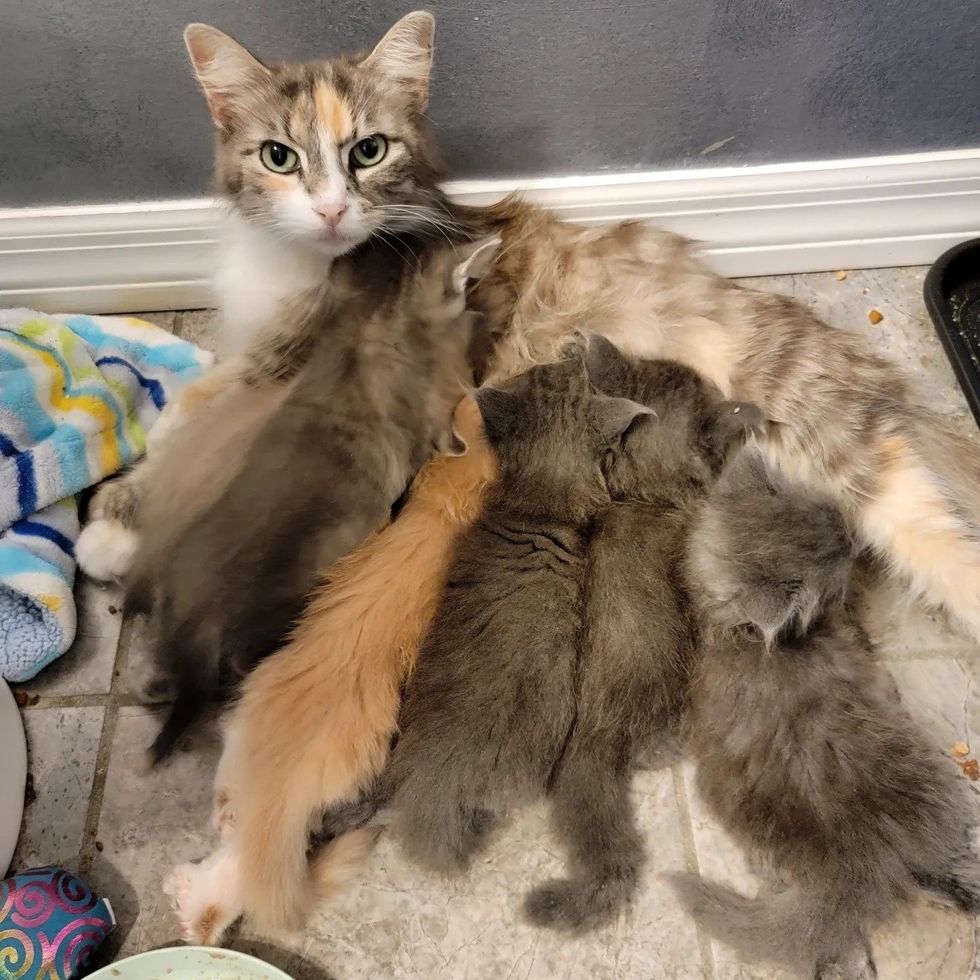 Andrea Christian
Share this story with your friends. More on the polydactyl family and Andrea's fosters on Instagram @turtlecatfoster.
Related story: Tiny Kitten Spotted Outside Abandoned Shows So Much Strength, Now Has a Cat to Watch Her Grow