When Princess was abandoned at the Animal Welfare League of Alexandria, she was left in a tiny crate in the parking lot with every single one of her belongings crammed into shopping bags — and a heartbreaking request.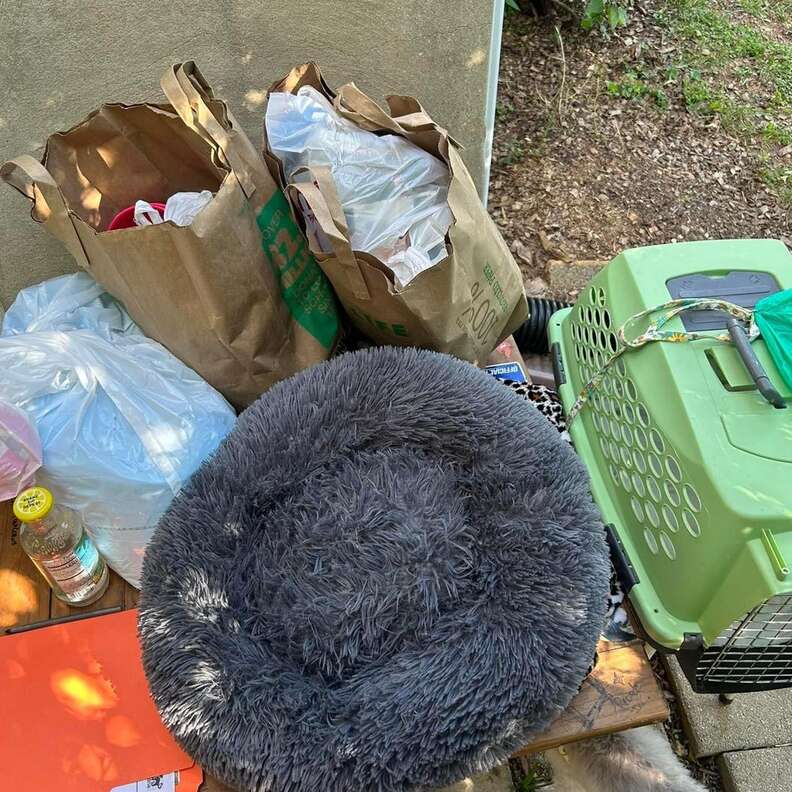 "Whoever ditched this gorgeous girl asked [that] she be euthanized and all her belongings be donated to other dogs after her death," Georgia Dodson, director and cofounder of Miri's Haven Senior Dog Rescue, told The Dodo.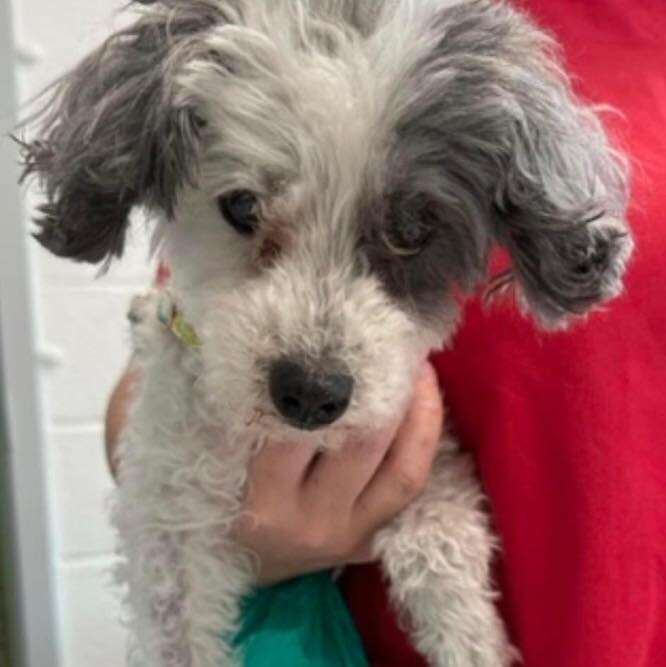 At 16 years old, Princess needed more care than the shelter had the resources for, so she was transferred into the care of Miri's Haven Senior Dog Rescue, who were just as shocked by her former family's request as the shelter was.
"Miri's Haven doesn't let fragile seniors die like that, and neither does the shelter that reached out," Dodson said.
Princess was confused and disoriented after being abandoned by possibly the only family she'd ever known. Once she was out of the shelter, though, she started to come out of her shell. It was clear to everyone that she still had plenty of life left in her.
"Princess is most likely hospice given her age and advanced kidney disease, but she is not in pain at present, other than the emotional upheaval of being dumped by her person," Dodson said. "We see her thrive more and more each day, with a little TLC."
Princess will live out the rest of her life with a loving hospice foster, knowing only care and devotion for however long she has left. She may be old, but she still has so much love to give, and everyone at the rescue is so glad they could help her.
If you'd like to help Princess, you can donate to Miri's Haven Senior Dog Rescue.